Statements
Laser printed to your specifications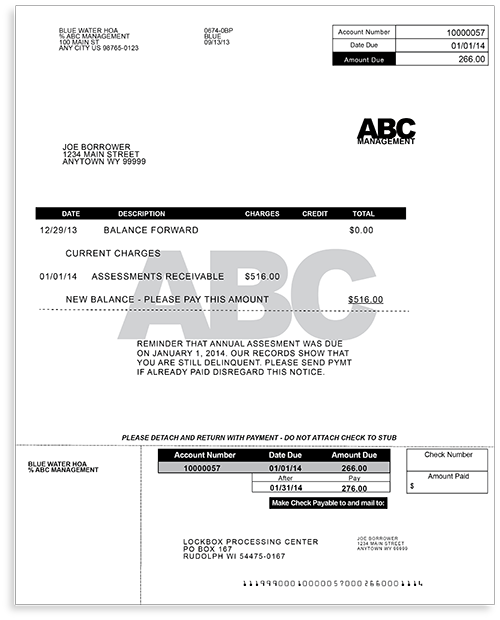 Billing
Features
Special Imaging Available
Late Fee (Optional)
Reply Envelope
Production reports
Mailing services
Statement body with variable text you provide
Scan line, OCR, Barcode, or MICR
Optional Features
Folded letters
Inserts
Custom forms
Custom Formats
We offer two formats: a standard 6" statement that is the same size as regular coupons, or an 8-1/2" statement. We can use custom imaging to advertise your company with your name or logo. We also offer a billing statement body that allows you to express a message to your customer - you provide us with this variable text. With our flexible printing system, we can make your statements exactly the way you want them.
Ready-to-Print
Features
Full color or black & white
Color or pre-perforated paper
No standard layout or other requirements
Include letters, envelopes, or inserts
Designed by you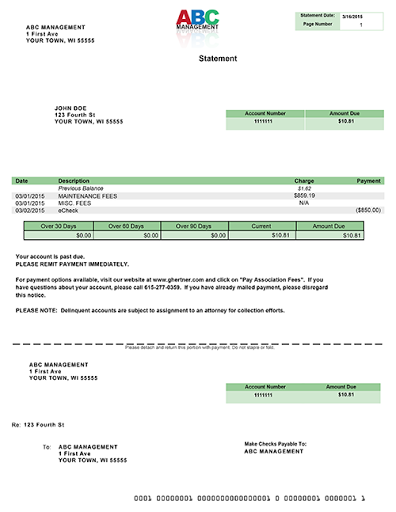 Ready-to-print statements allow for a custom design. Upload a pre-merged statement file (containing address information) to our site. Bank-A-Count will print these statements exactly as you have designed them. The options are endless!
Have questions about Statements? Give us a call.
Speak to one of our knowledgeable customer service reps at
1-800-445-3913.