Custom Variable Print
Personalized Letter Printing
Let us do the tedious task of printing, folding, inserting, applying postage, and presenting letters to the post office. Mail any correspondence letters with our on-demand letter printing and mailing systems.
For more info click here!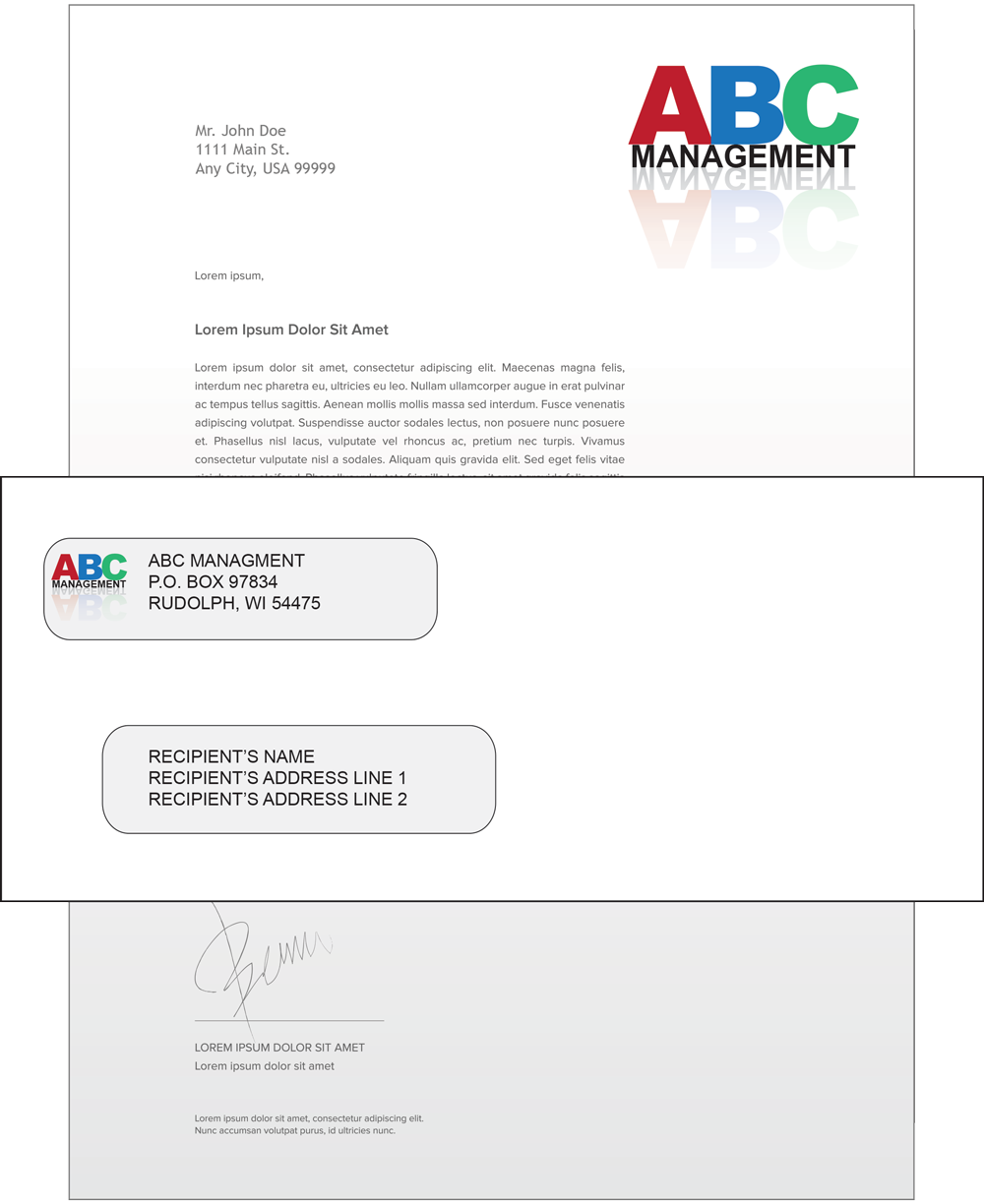 *
- On one letter, to 25 recipients maximum
- For first time letter print customers only
Statement Outsourcing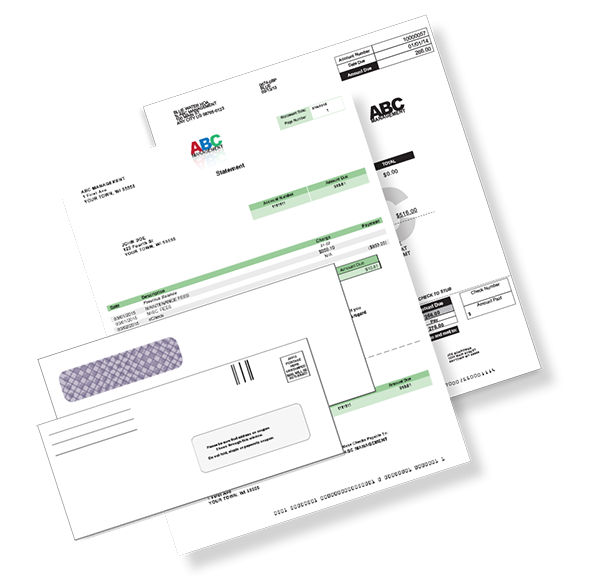 Statements can be produced from your PDF files with no changes, or you can opt to provide us with a data file containing billing information.
For further customization, you have the option to insert additional documents.
NO MINIMUMS
Contact us today at 800-445-3913 to speak with a statement processing specialist to fulfill your unique requirements.

*1 b/w page on stock statement paper, #10 mailing envelope.
Postage rate Jan '22 = $0.57
Additional Products
We have an order entry system that will accept all of your documents, no changes needed from you! Custom printing requests are our specialty. Our processing and printing function allows us to be flexible, which means we are able to accomodate all of your ideas! Contact us today with your specifics at 800-445-3913.
| Color Copies | Folded Self-Mailers | Postcards | Proxy Envelopes |
| --- | --- | --- | --- |
| | | | |