Statements
Laser printed to your specifications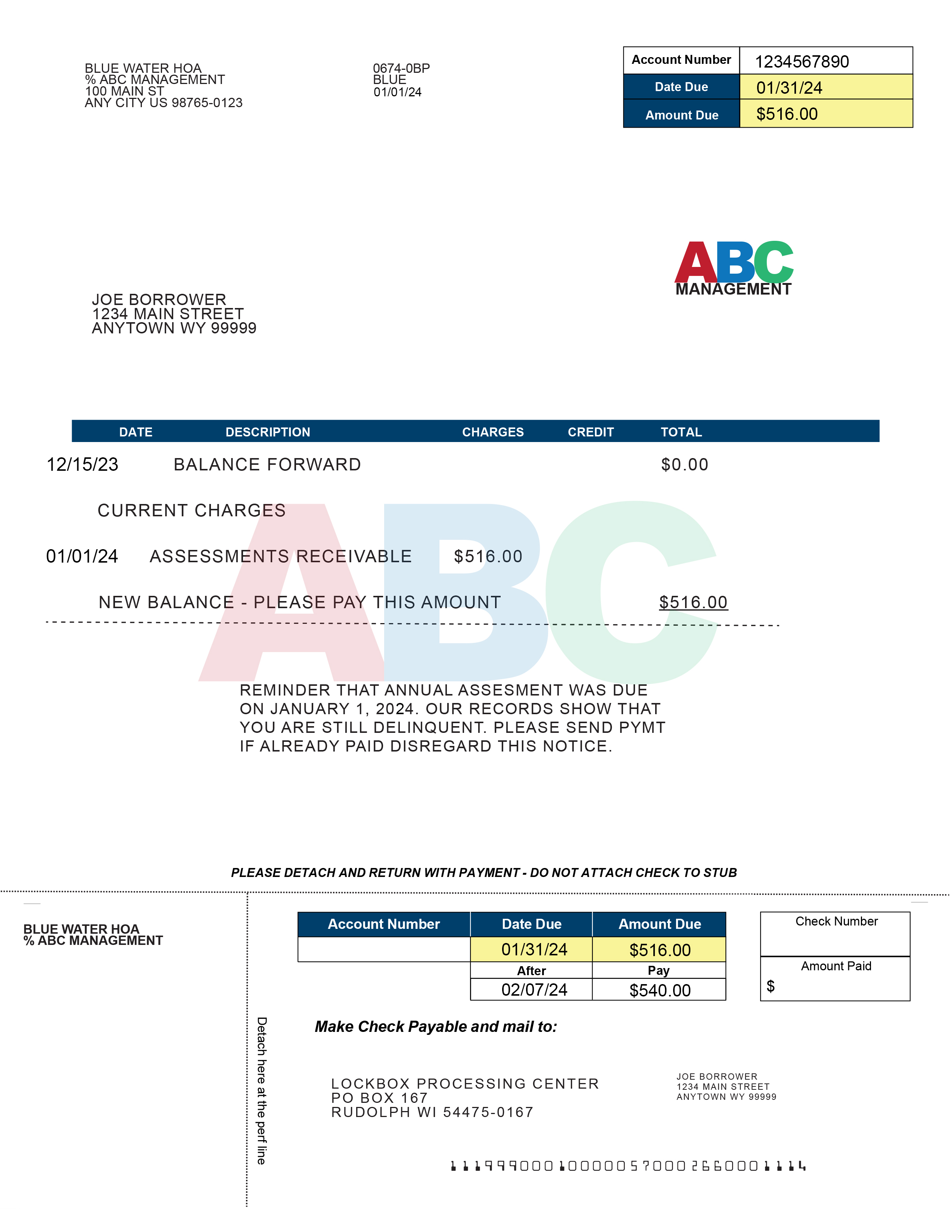 Features
Special Imaging Available
Late Fee Imprints Optional
Reply Envelope
Production reports
Mailing services
Inserts/letters available
Statements are commonly used for monthly billings, but can also be for annual, quarterly or other frequencies, and for any special assessments or billings. These statements come with your choice of two popular formats of detachable remittance stubs: a standard 6" stub (the same size as regular payment coupons), or a full sized 8-1/2" stub.
There are numerous options for formatting your statements and our skilled customer service staff will be happy to tailor the document to your needs. You can add custom imaging to advertise with your name, logo or message. The flexible body of the statement design allows you to communicate detailed messages to your customers--you provide us with this variable text. End result? A flexible printing system and the final documents printed exactly how you want them!
Have questions about Statements? Give us a call.
Speak to one of our knowledgeable customer service reps at
1-800-445-3913.