Breakout Payment Coupon Books
For Property Management Associations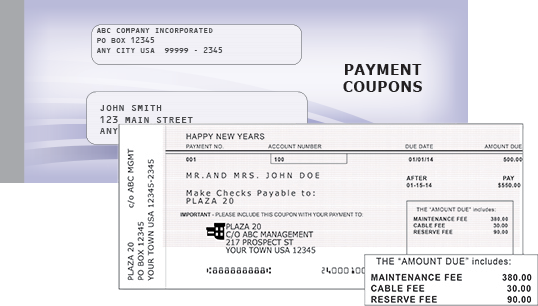 We offer a specialty style coupon designed specifically for Property Management use. Our payment coupon book printing works well with your specific breakout coupons.
This popular style includes the itemization of the fees and charges that make up the owner's monthly payment to you.
You provide up to 5 itemizations per book, with the itemizations totaling to the AMOUNT DUE.
Please contact Customer Service to activate this coupon type on your account (Some restrictions may apply based on your particular software).