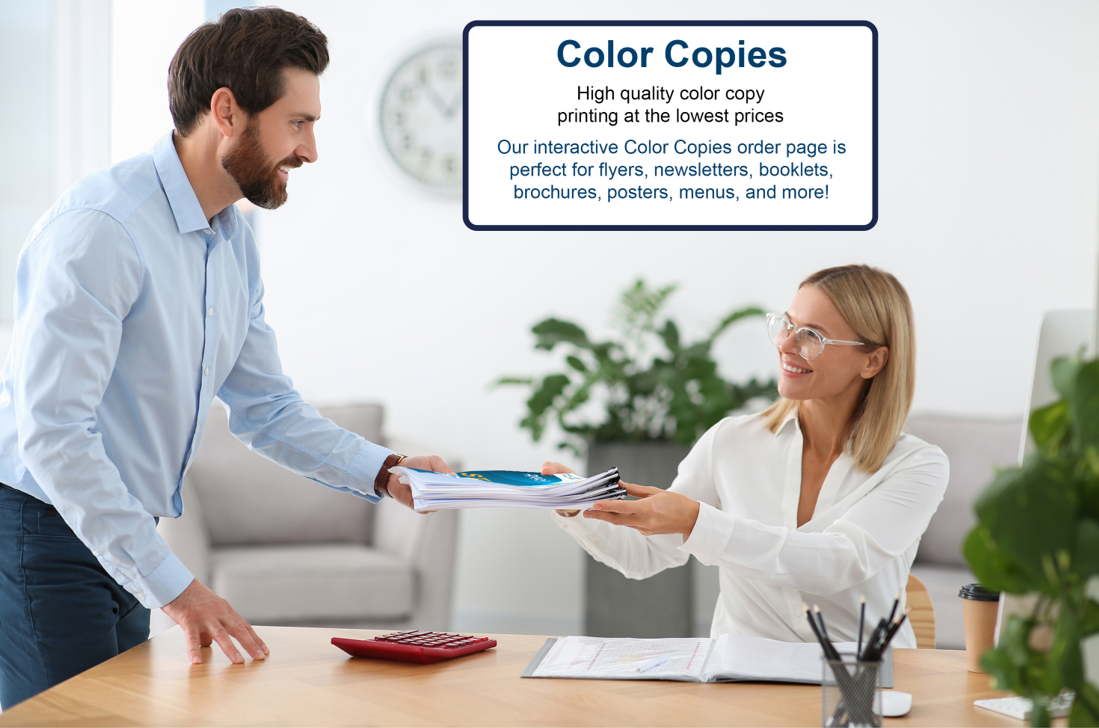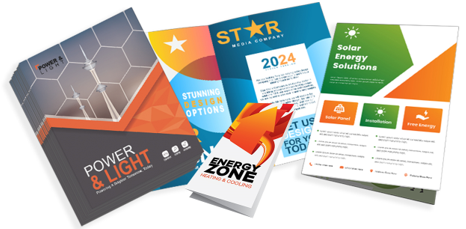 Choose from a variety of paper types and sizes based on your needs:
24# Text - (Most Popular) Standard uncoated paper stock slightly thicker than 20# copy paper.
80# Gloss - Slightly thicker than 24# text with a glossy finish/magazine feel to make colors more vibrant.
80# Cover - Thicker cardstock paper that is more durable. Often used for book covers, posters, or thicker flyers.
100# Text - Heaviest text weight paper available that's more durable than 24# text.
Color Copies Options Include: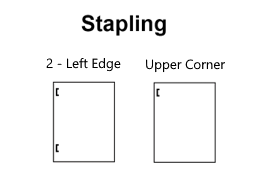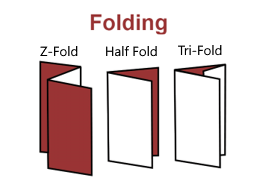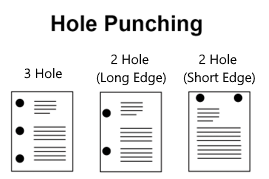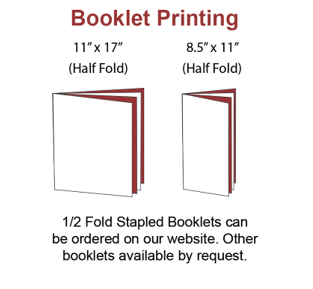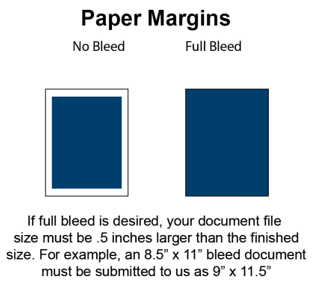 Have questions about Color Copies? Give us a call.
Speak to one of our knowledgeable customer service reps at
1-800-445-3913.