Payment Coupon Books
For Assessments, Loans, And Fee Payments
Payment coupon books are the easy way to collect payment from your customers. Books have a variety of features and can be customized to suit your individual needs. Choose from custom inserts, coupon formats, and more! All Bank-A-Count products are backed by an outstanding customer service team.
Payment books feature:
Affordable, competitive pricing
Outstanding customer service
Compatible with lockboxes and most property management software
NO MINIMUM ORDERS – Single book ordering available
Easy setup, ordering, and order tracking
Learn more about payment coupons for:
Replacement Books
Have a need to order a single coupon book? Every day, we have hundreds of clients ordering a book or two to be rushed to the end user. These books are printed daily at 8:30 a.m. and mailed out the same day. We do this without an up-charge or minimum fee.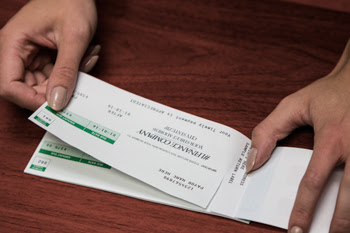 Download a PDF on payment books for: