Bank-A-Count Wins Best Customer Service Award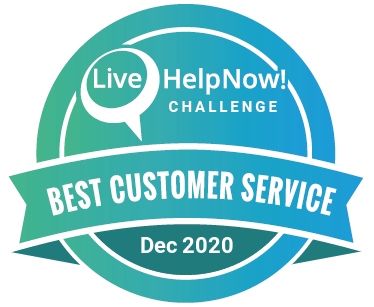 Thursday, Jan 7, 2021
The best customer service team in the industry is now an award winner.
Bank-A-Count Corporation is proud to announce that we have made the LiveHelpNow Challenge list of top companies providing exceptional customer service for the month of December. Out of 10,000 companies considered using LiveHelpNow's customer service metric score, Bank-A-Count placed in the top 100!
Bank-A-Count takes pride in providing the very best products and services to all of our clients, so to win the award in our busiest month of the year makes it that much more exceptional. Please join us in congratulating our amazing team and their outstanding achievement!
---