Bank-A-Count Loses Pam Heeg to Cancer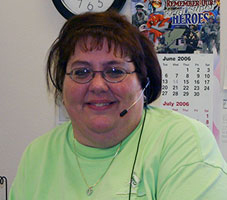 Tuesday, Nov 1, 2011
Pamela A. Heeg, 56, of Wisconsin Rapids, passed away Sunday, June 20, 2010.
Pam was a long-time member of the customer service department in the check division at Bank-A-Count corporation.
Bank-A-Count's check department closed at 3:00 p.m. on Friday, June 25th in her honor.
Pam was a joy to work with and will be greatly missed by all who knew her.
---
Edited: Monday, May 9, 2016