Bank-A-Count Expands IT Dept.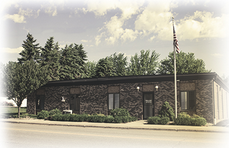 Friday, Apr 19, 2013
Bank-A-Count welcomes Chad Franzen, web developer, as the latest member to their expanding IT staff. Chad's experience includes working on the web team for Midwest Communications, where he created and maintained websites for various radio stations. He attended the University of Minnesota-Minneapolis in the Computer Science field.
Jim Weigand, web developer, also recently joined the expanding IT staff. Jim comes to Bank-A-Count with 8 years' experience in the field of web application development, most recently working for Ken Cook Company in Milwaukee. He is a graduate of University of Minnesota-Duluth with a B.S. in Computer Science, and a minor in Business Administration.
Other recent staff additions included Aaron Troedel and Bob Allen.
Aaron joined the company in May 2013 as a Web Developer. He graduated from Fox Valley Technical College with Associate's degrees in both Web Development and Design, and as Programmer/Analyst. He also earned a certificate in IT Database Concentration.
Bob joined the dept in Feb, 2013 as Graphic Artist/Web Designer. He graduated from Madison Media Institute with an Associate's degree in Digital Art and Design. His extensive experience with graphic design and photography bring exciting creative talents to the Bank-A-Count team.
"These staff additions allow the company to respond to increased demands by customers and positions us nicely for continued growth", reported Scott Blanke, President. "We're confident their skills will help move us forward!"
---
Edited: Monday, May 9, 2016