Bank-A-Count Expands Marketing Dept.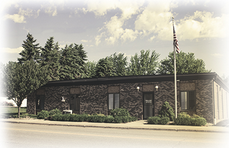 Thursday, Aug 6, 2015
Bank-A-Count Corporation welcomes Amanda Elsen to their Marketing staff. Bank-A-Count enhanced its marketing emphasis with the recent addition of Amanda Elsen. A May graduate of Loras College, Dubuque, Iowa, Amanda earned a Bachelor's degree in Marketing with a minor in Public Relations. Having served as a Marketing Intern for the past two summers, Amanda has experience with the products and services Bank-A-Count offers
Amanda joins Bank-A-Count as a Marketing Support Specialist to continue the company's recent success providing printing and mailing services to the variable print market. "Amanda's new role will help position us well for continued growth," reported Scott Blanke, President. "A major responsibility of hers includes integrating social media and search engine optimization functionality into our marketing efforts.
"Embarking on delivery of our new letter printing and mailing services product offering, we're excited to move forward meeting customer demands while expanding our markets," said Blanke. "Amanda brings valuable skills obtained through her schooling, but also has a strong familiarity with the organization. As a leading national printer of payment coupon books, personal checks and our new printing and mailing services, Bank-A-Count always looks to implement high-quality solutions for our clients."
Blanke adds, "Joining Bank-A-Count in advance of the launch of our new printing and mailing service, Amanda's role helps us continue with increasing customer requests. With the continuously changing and fast-growing variable print industry business, Bank-A-Count strives to provide customers with useful, personalized products and services. The growth of our marketing staff strengthens that commitment."
About Bank-A-Count Corporation
Bank-A-Count Corporation has been providing variable printed documents to facilitate financial transactions since 1955. Recently, the new offering of printing and mailing services has developed Bank-A-Count into a company that specializes in the variable printing market with fast and outstanding customer service. Bank-ACount's flexible printing system allows for creation of customized documents specific to clients' needs. Knowledgeable sales representatives are available to help with orders at 800-445-3913. For more information on the company's history, products and services, visit www.bank-a-count.com.
---
Edited: Monday, May 9, 2016