Benefits of Outsourcing Printing & Mailing Services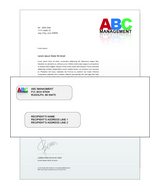 Tuesday, Apr 5, 2016
All businesses want to become more efficient, although they have different ways to achieve this goal. One easy way to streamline your business is to outsource your printing and mailing needs to a vendor that specializes in those services.
Several companies offer variable printing and mailing services. These companies print, collate, stuff, seal, and stamp your documents and then present them to the post office. With these services, you can mail newsletters, personalized letters, flyers, fee disclosures, privacy notices, marketing materials, general correspondence, and more. This convenient service allows you to focus on other projects and tasks.
Reasons to Outsource Printing and Mailing
Reduce labor costs and direct current employees to other tasks.
Eliminates maintenance and service costs for printers, folders, inserters and meters.
Eliminates postage meter rental costs.
Eliminates consumable costs: ink for printers and postage meters.
Opens up space for other uses.
Outsourcing printing and mailing not only saves you time, but it also saves resources. Letter printing services allow you to save ink, paper, and envelopes. Using a vendor to complete the printing and mailing services are often times more cost effective than completing your own mailings, especially if you are sending out large quantities.
Although costs associated with the printing and mailing vary due to labor, consumable and machine costs, we can estimate these costs based on market averages.
Sample Mailing: 200 recipients receive a 3 page black & white mailing consisting of: 1 single-sided page, 1 double-sided page.
| | | |
| --- | --- | --- |
| | Internal Cost (average) | Sample Outsourcing Cost |
| Postage – First Class | 0.47 | 0.419 |
| Envelope * | 0.07 | Included |
| Paper (24# bond) | 0.05 | Included |
| Ink (avg b&w $0.027) | 0.081 | Included |
| Labor Expense ** | 0.167 | Included |
| Machine Cost (lease/maintenance) | 0.09 | Included |
| Postage Meter Cost | 0.03 | Included |
| Outsource Cost | | 0.44 |
| TOTAL | $0.958 | $0.859 |

* Stock #10 Double-Window Self-seal envelope

** Labor Expense $25/hr rate; fold, insert, seal, meter 150 / hour

Most variable printing sites require you to upload the document you wish to be mailed along with a separate document containing addresses. Some sites require that an address be already embedded in the document. After the upload, simply submit the order.

Variable printing companies also often offer a copy service. Instead of using your own copier to generate mass quantities of documents, just upload the document to a company's site and have them copy, print, and mail your documents back to you.

Letter printing and mailing saves your business time and money. Instead of wasting hours printing, stuffing and addressing envelopes, adding stamps, etc., let someone else do that work for you!
---
Edited: Wednesday, February 15, 2017