Payment Coupon Book Covers
Front Covers
Glossy front covers are color-coded to match the coupons
Each cover is die-cut with two windows to display the your client.
The inside cover includes concise instructions on how to use the coupons.
Custom design covers, including your logo or special graphic, etc. are available!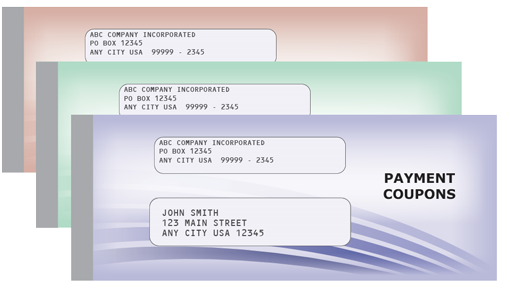 Back Covers
The standard back cover of the payment coupon book includes a convenient form for Change Of Address.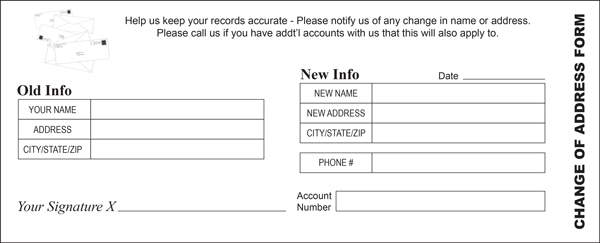 Custom Covers
Designs are available at an additional cost.
Great way to add marketing impact to your finished package! Include your logo and any special graphics on the front cover of the book. You can tailor the front and back covers, and both sides. Forward a sketch or copy of any desired special cover designs, and we'll be happy to provide pricing details, etc.
Have questions about payment book covers? Give us a call.
Speak to one of our knowledgeable customer service reps at
1-800-445-3913.