Fee Payment Coupon Books
In Breakout Style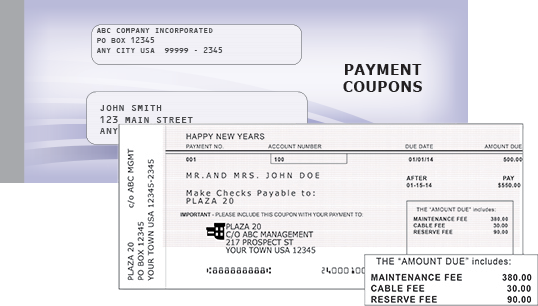 This is a very popular style because it includes the itemization of the fees and charges that make up the owner's monthly payment to you.
You provide up to 5 itemizations per book, with the itemizations totaling to the AMOUNT DUE.
Store the wording for the field descriptions with the Breakout Imprint Specifications form, and control the itemization of the specific dollar amounts due through an Excel file in this record layout.
Have questions about Fee Payment Coupons? Give us a call.
Speak to one of our knowledgeable customer service reps at
1-800-445-3913.