Contact Us For Samples
Products and Services
"Checks For Less" has been producing personal checks and business checks for financial institutions since 1991. For the best price and best service in the check printing industry turn to "Checks For Less".
Take a look at the value added services you'll receive when you order from "Checks For Less".
No contract

needed to order! *
The lowest published prices in the industry
Industry leading customer service
Easy to use online ordering for your financial institution
Easy to use, customizable online customer reordering - linked from your website *
All designs are the same price, and are available as both duplicate and single style checks
Checks for different account types
Custom image checks - have a logo or school mascot printed in the background
Free monograms, accents and center images (included in our standard low price)
Special USPS shipping packages - safe, discrete flat packaging *
FREE standard shipping *
Checkout the "SECURITY FEATURES" on our computer checks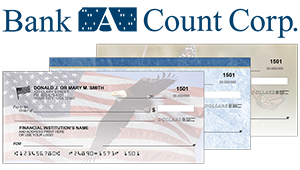 Personal Checks
With Bank-A-Count's high quality check program you always receive low prices, excellent customer service, and fast turnaround. Simplicity is the key to having a fast ordering process. Our clients find our ordering system for checks is the simplest and quickest in the industry.
Payment Coupons and Accessories
Collecting payments from clients is easier when using a payment coupon book from Bank A Count Corporation.

Business Checks
Order our custom printed business products. Computer, manual, and blank check styles are available. Choose the deposit products and check accessories that best fit your business needs.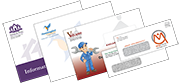 Envelopes
Equip your business for success with our full color, fully customized, high-quality envelopes! The perfect solution for all your business and promotional needs, we offer a variety of envelope sizes and styles.

Color Copies
High quality color copy printing at the lowest prices! Choose from a variety of paper types and sizes based on your needs.
Deposit Products
Deposit tickets, deposit books and related
Business Check Bundle
A business check bundle is the most cost effective way of ordering business account essentials. Your financial institution can save up to 33% on our already low prices for all business products. We have four different bundle offerings each containing computer checks or manual checks, windowed envelopes, deposit tickets, and an endorsement stamps. Bundle and save!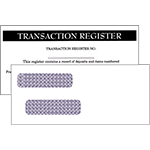 Check Accessories
Envelopes, Transaction Registers, Checkbook Covers, Address Labels, and Binders
Stamps
Custom and stock pre-inked rubber stamps for endorsements, signatures and more!
Not available in California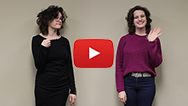 Letters
Variable and Letter Printing from Bank-A-Count allows you to easily send newsletters, flyers, personalized letters, and more! A variety of options are available, such as Mail Merge (if you are providing a separate list of addresses) or Ready to Print (if the address is already embedded in the document). In addition, Bank-A-Count offers Colored Copies, which is a quick print feature that allows you to send a document to print immediately. All letter printing products can be sent back to you or directly to your clients. Save time, energy, and resources with Bank-A-Count's printing services!
Savings Clubs
Use up to 10 advertising messages in the book or a special message to print on the final coupon.
Specialty Products
Place orders here that require a Special Mail Fulfillment, Specialty Letter Printing, Proxies/Ballots, Postcards, Folder Self-Mailers, etc. Orders placed through this portal are handled individually by our customer service team.
Have questions about any of our products? Give us a call.
Speak to one of our knowledgeable customer service reps at
1-800-445-3913.